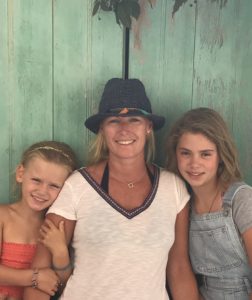 Pascale Croonenberghs: A passionate globe-trotter, entrepreneur and an educator of all ages for about twenty years, my interest lie in enriching children's perspectives of the world and each other through respect and open-mindedness. These qualities are of utmost importance to me. After many years as a practitioner of the Montessori method, as well as other pedagogical advances, it's a real passion to share travel experiences with children to engage them in cultural discoveries. Crossing borders, embracing diversity and creating relations!
A Belgian national, I grew up in the Middle East, studied in the UK, and embarked on several adventures around the world before returning to Brussels in 2006 to teach in an International school for many years. Juggling with a full time job, motherhood and an entrepreneurial course in Solvay in 2017, I finally left the academic world to make the dream of Culture Kids come true.
With a beautiful team of multi-lingual educators, talented artists and musicians, we warmly invite your children to embark on a unique learning journey.
See you soon for a new adventure!
Contact
For more information or reservations please contact us by completing the following form:
M: +32 476763078