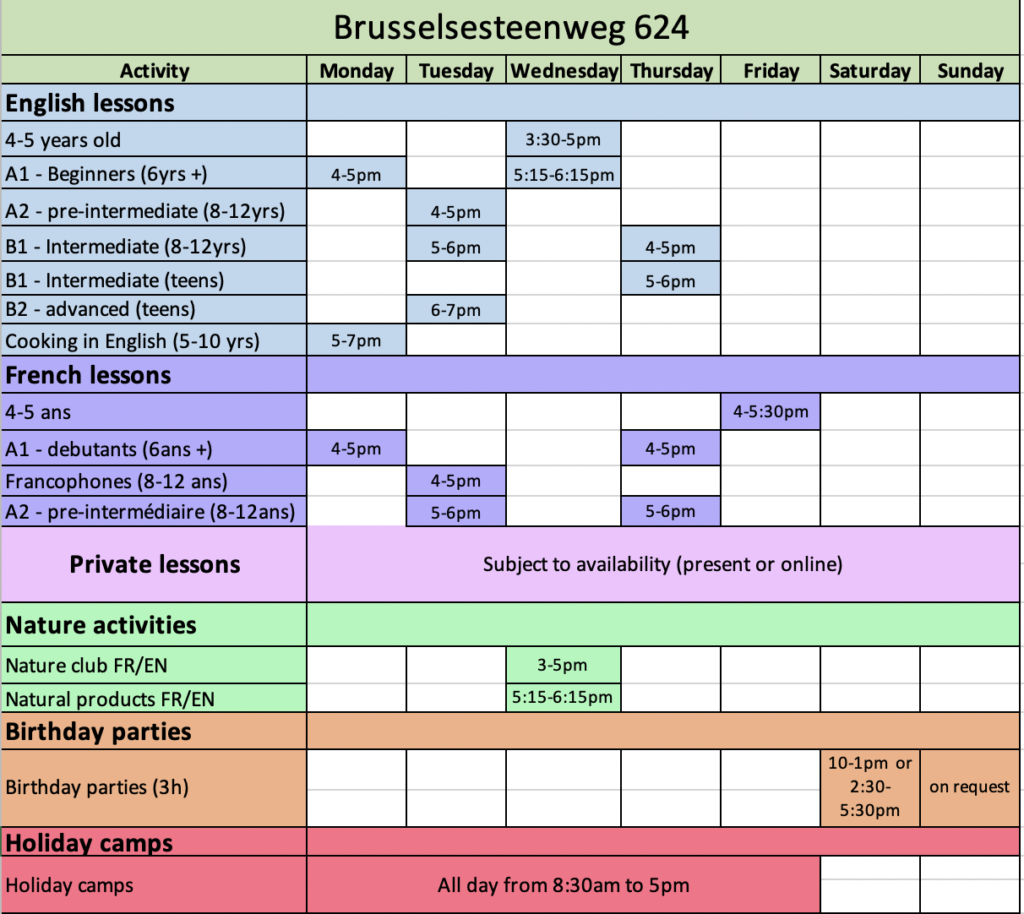 Important:
There is no automatic reply but you will receive an email with the specific programme and payment details within 48h.
Enrollment is only confirmed upon payment by bank transfer within 2 days of receipt of the email.
If no payment is received within this timeframe, the place can and will be attributed to another child.
Once enrollment is confirmed by payment, the commitment is for the whole school year and no refund is possible. For music lessons, it is possible to commit for a semester.
Possible to pay in two instalments.