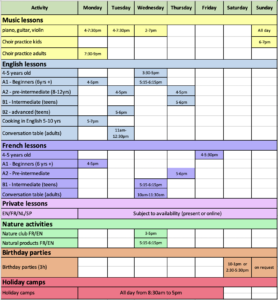 For group lessons the commitment is per school year.
For private music lessons the commitment is per semester.
Culture Kids is ideally located on the outskirts of Brussels and right next to the Soignes forest, therefore perfect to combine with outdoor activities to connect with nature and the environment.  Easily accessible by public transport, and easy parking for school buses.
We accept a maximum of 25 visitors at a time to maintain the exclusiveness and quality of the experience.
Address: Brusselsesteenweg 624, 3090 Overijse