Preview of the after-school programme for 2023-24. Enrollments will start on 01/05.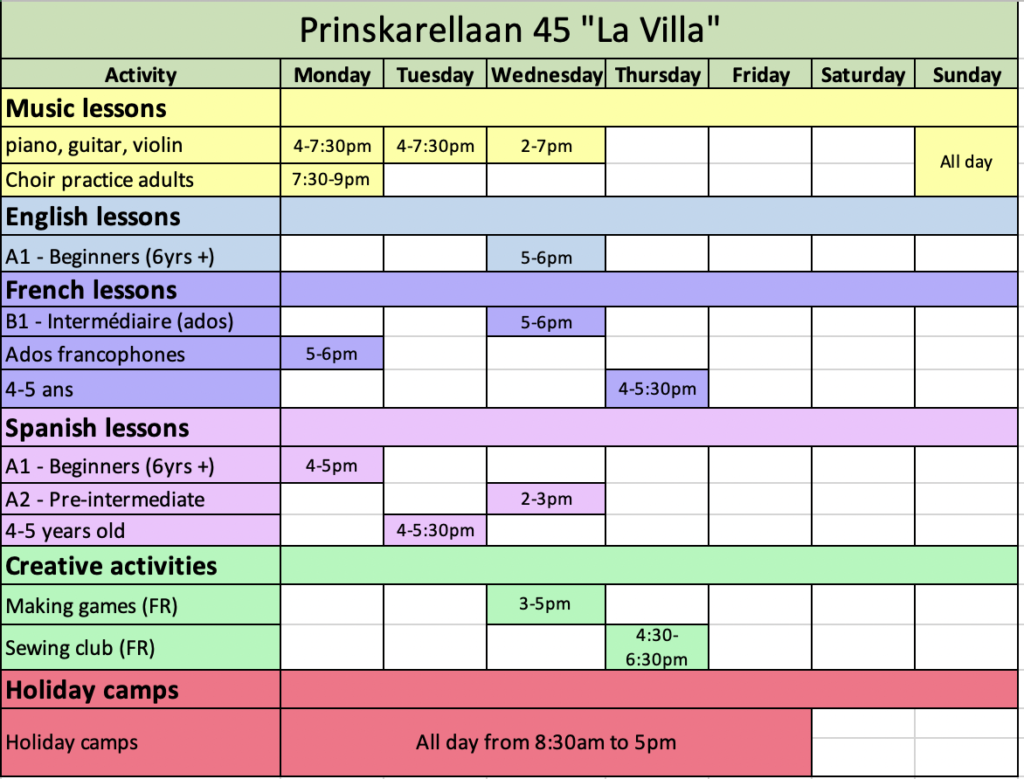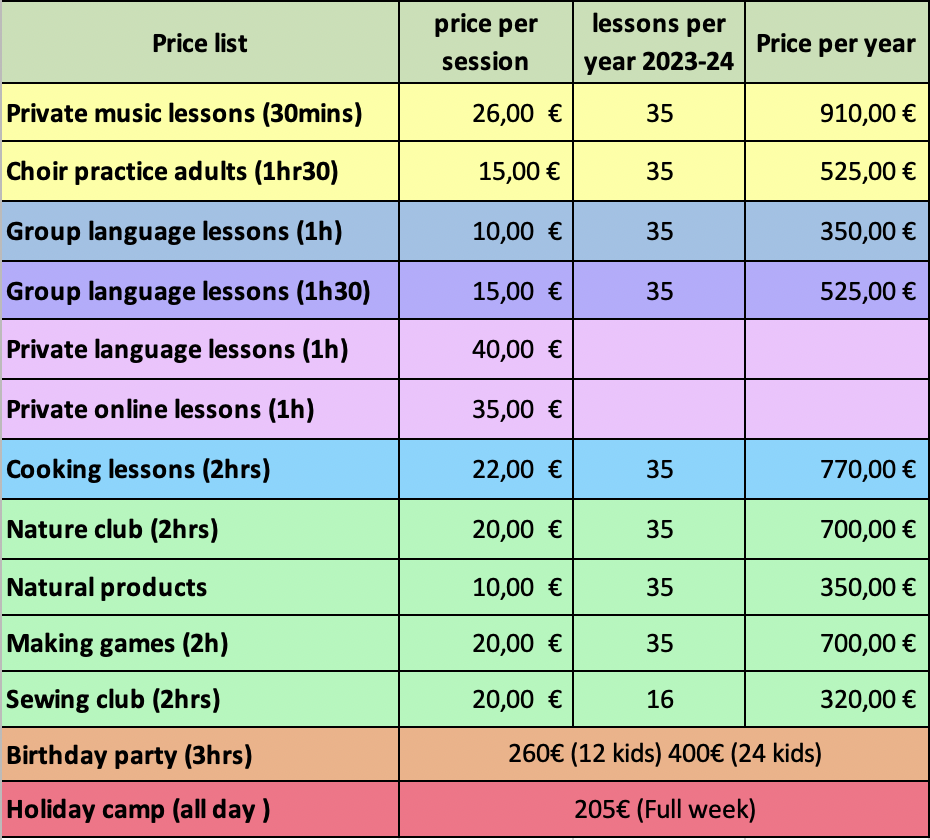 For group lessons the commitment is per school year.
For private music lessons the commitment is minimum per semester.
Possible to pay in two installments.
Culture Kids is ideally located on the outskirts of Brussels and right next to the Soignes forest, therefore perfect to combine with outdoor activities to connect with nature and the environment. Easily accessible by public transport, and easy parking for school buses.
Address: Brusselsesteenweg 624, 3090 Overijse
Address: Prinskarellaan 45, 3090 Overijse